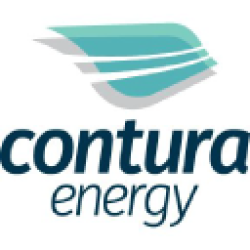 Contura Energy (OTCMKTS:CNTE) was upgraded by ValuEngine from a "sell" rating to a "hold" rating in a note issued to investors on Monday, June 18th.
Other equities research analysts also recently issued research reports about the company. Clarkson Capital raised Contura Energy from a "neutral" rating to a "buy" rating in a report on Monday, April 30th. Zacks Investment Research downgraded Contura Energy from a "strong-buy" rating to a "hold" rating in a report on Thursday, May 31st. Finally, B. Riley raised their price target on Contura Energy from $78.00 to $88.00 and gave the company a "buy" rating in a report on Tuesday, May 1st. One research analyst has rated the stock with a hold rating and four have given a buy rating to the company. The company presently has an average rating of "Buy" and a consensus target price of $83.00.
Shares of Contura Energy traded up $0.05, hitting $73.50, during midday trading on Monday, Marketbeat Ratings reports. The stock had a trading volume of 36,983 shares, compared to its average volume of 17,746. Contura Energy has a 12 month low of $54.00 and a 12 month high of $80.00. The stock has a market capitalization of $789.66 million, a PE ratio of 7.67 and a beta of 1.26.
Contura Energy (OTCMKTS:CNTE) last released its earnings results on Thursday, March 29th. The energy company reported $1.57 earnings per share for the quarter, missing the consensus estimate of $1.66 by ($0.09). Contura Energy had a net margin of 9.63% and a return on equity of 324.63%. The firm had revenue of $352.65 million during the quarter, compared to the consensus estimate of $383.00 million. research analysts predict that Contura Energy will post 19.85 EPS for the current year.
Contura Energy Company Profile
Contura Energy, Inc extracts, processes, and markets steam and metallurgical coal to electric utilities, steel and coke producers, and industrial customers the United States. The company operates in four segments: Central Appalachia Operations, Northern Appalachia Operations, Powder River Basin Operations, and Trading and Logistics.
To view ValuEngine's full report, visit ValuEngine's official website.
Receive News & Ratings for Contura Energy Daily - Enter your email address below to receive a concise daily summary of the latest news and analysts' ratings for Contura Energy and related companies with MarketBeat.com's FREE daily email newsletter.